Primary Three
Welcome to Primary 3!
Primary 3 is the first year in Key Stage 1. It is such an important year in so many ways.
Firm friendships that have been established in the foundation years flourish and grow in a caring and supporting environment where the children learn to cooperate in their learning.
The children make their first Sacrament in school– The Sacrament of Reconciliation, also known as First Confession, usually during Lent. We explore how they can take responsibility for their words and actions and begin to realise that they can have an impact on others.
We plan our learning around six weekly topics whose themes help us explore the World Around Us and help us build crucial Language and Literacy as well as Numeracy skills. We also explore these topics through Activity Based Learning throughout the year.
Our P3 topics are: Healthy Living, School's Cool, Houses and Homes, Safe and Sound and Let's Celebrate.
We hope our classes grow to develop educationally, socially and emotionally and most of all have fun whilst forming supportive friendships along the way.
We hope your child has a great P3 experience!
Latest Photographs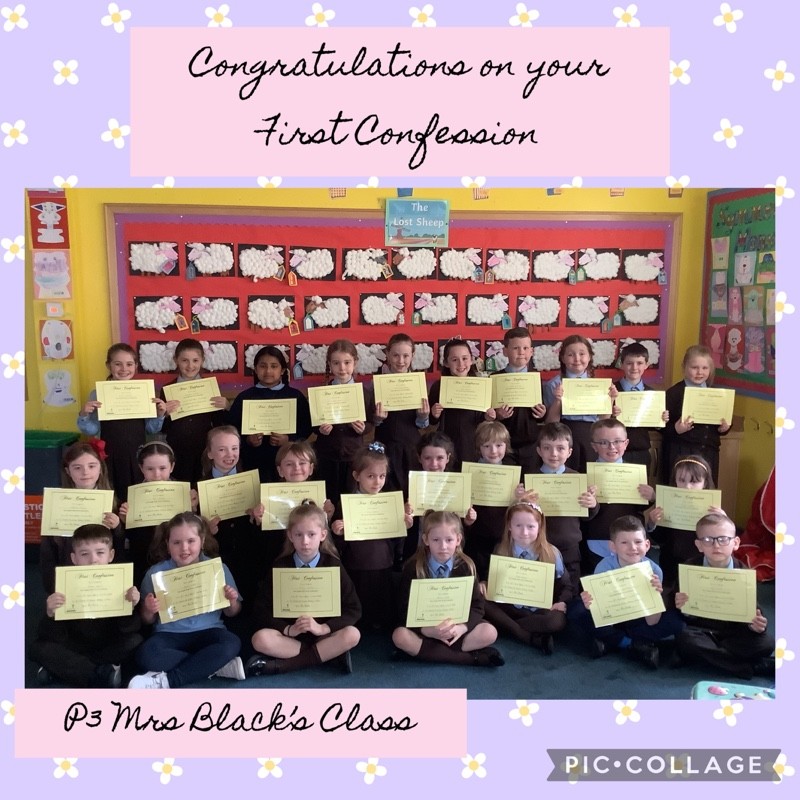 St. Therese of Lisieux Primary School, 472 Antrim Road Belfast BT15 5GF T: 028 90770215