Primary One
Welcome to Primary 1!
Starting school is an important milestone for both the children and their families. In Primary 1 we endeavour to ensure each child is welcomed into a nurturing, caring and stimulating classroom environment where they will have lots of opportunities to learn, have fun and make new friends.
Daily play based sessions are planned around a focus learning topic which changes every six weeks. The Primary 1 topics are Autumn, Toys, Houses and Homes, Spring on the Farm and Food. The children engage in a wide range of play based activities every day such as role play, sand and water, construction, art and craft, small world, dough and table top activities that enhance their learning in all areas of the curriculum.
Our P1s are encouraged to develop a love of reading and writing through daily literacy activities and they also engage in a range of numeracy activities to develop their mathematical skills and concepts.
P1 is a happy year filled with wonderful experiences and opportunities for all children to grow, develop and learn.
Latest Photographs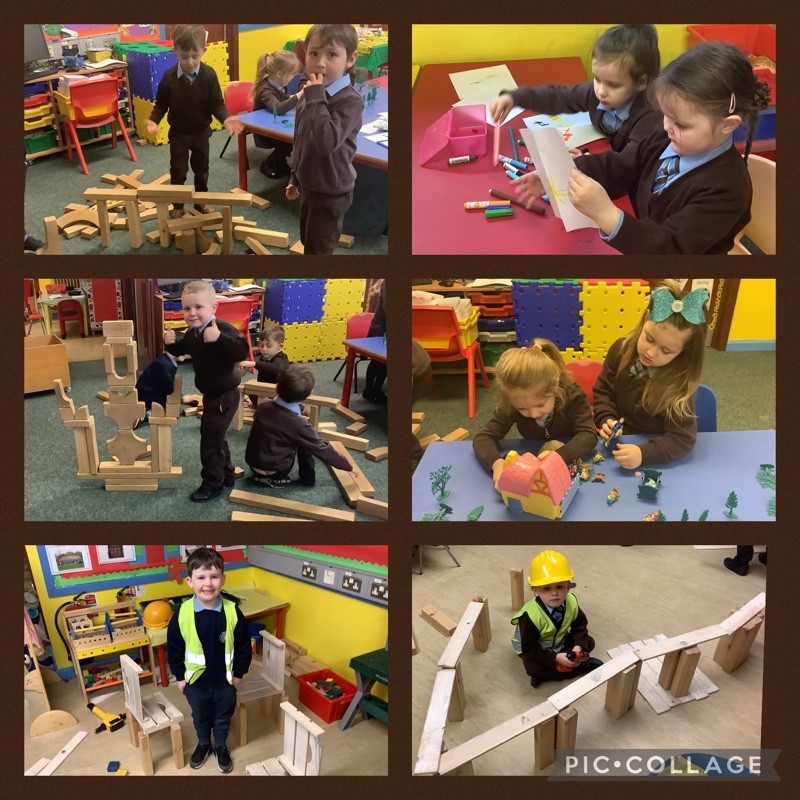 St. Therese of Lisieux Primary School, 472 Antrim Road Belfast BT15 5GF T: 028 90770215