Welcome
Welcome
On behalf of the children, staff and Governors, I would like to warmly welcome you to the St Therese of Lisieux Primary School website.
We are a busy, happy and nurturing school with lots to celebrate both pastorally and academically. We are located on the Antrim Road in Holy Family Parish. We are proud of the strong relationships we have built with families in our local community over the years. Together with our dedicated staff team and excellent home/school links, we encourage each child to develop their full potential academically, spiritually, physically and emotionally within a caring community fostering the Catholic ethos.
Along with our school Twitter account, @TheresePS, ClassDojo platform and our text messaging service, our website is another useful tool for communication between school and home, providing key information on many aspects of school life.
As a school we enjoy celebrating success at every level and are proud to showcase the wonderful strengths and talents of our pupils. We promote a broad and balanced curriculum with learning that is active and engaging for each child's individual development. We offer a wide range of cross curricular and extra curricular activities in music, sports and creative subjects. We encourage our pupils to enjoy challenges, develop resilience, embrace diversity, make lots of friends and treasure the memories they will make forever in our inclusive school environment.
We hope you enjoy browsing through our website. Please feel free to contact our school office with any further queries.
Thank you for visiting!
Mrs S McTaggart (Principal).
Follow us on Twitter @TheresePS for the latest news and to see some of the children's activities. We also retweet useful information from local community and statutory organisations.
Latest Photographs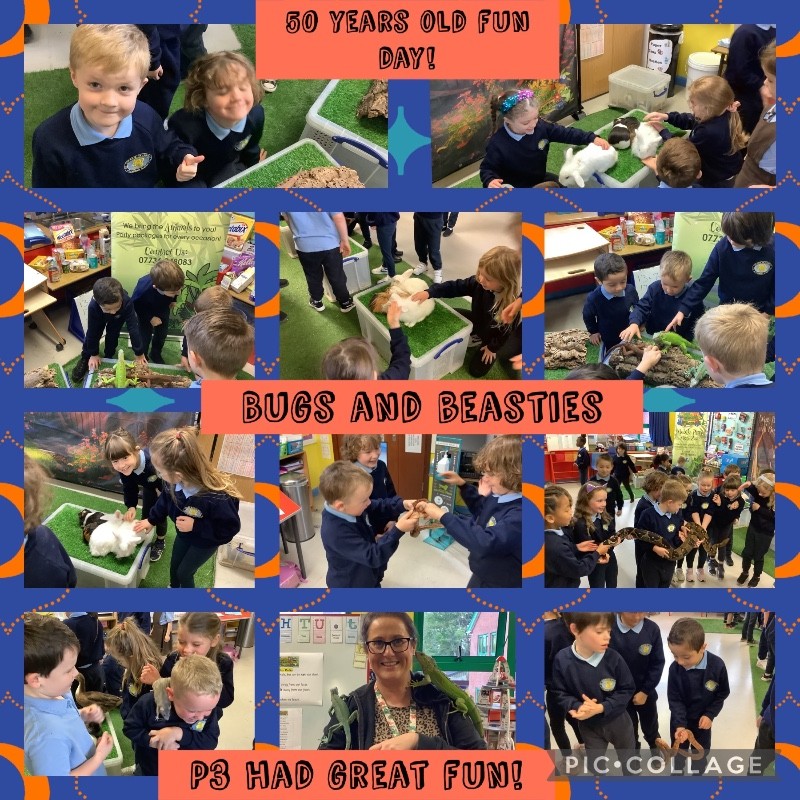 Upcoming Events...
Wednesday, 13th December 2023
P3 Christmas Show (10.30am)
Thursday, 14th December 2023
Open Day for Prospective P1 Pupils (10am)
Wednesday, 20th December 2023
KS2 Carol Service (St Therese Church at 1.30pm)
Friday, 22nd December 2023
School closing at noon
Monday, 25th December 2023
Christmas Holidays (School closed)
Tuesday, 26th December 2023
Christmas Holidays (School closed)
Wednesday, 27th December 2023
Christmas Holidays (School closed)
Thursday, 28th December 2023
Christmas Holidays (School closed)
Friday, 29th December 2023
Christmas Holidays (School closed)
Monday, 1st January 2024
Christmas Holidays (School closed)
Tuesday, 2nd January 2024
Christmas Holidays (School closed)
Wednesday, 3rd January 2024
Christmas Holidays (School closed)
Thursday, 4th January 2024
Christmas Holidays (School closed)
Friday, 5th January 2024
School Reopens for Term 2
St. Therese of Lisieux Primary School, 472 Antrim Road Belfast BT15 5GF T: 028 90770215